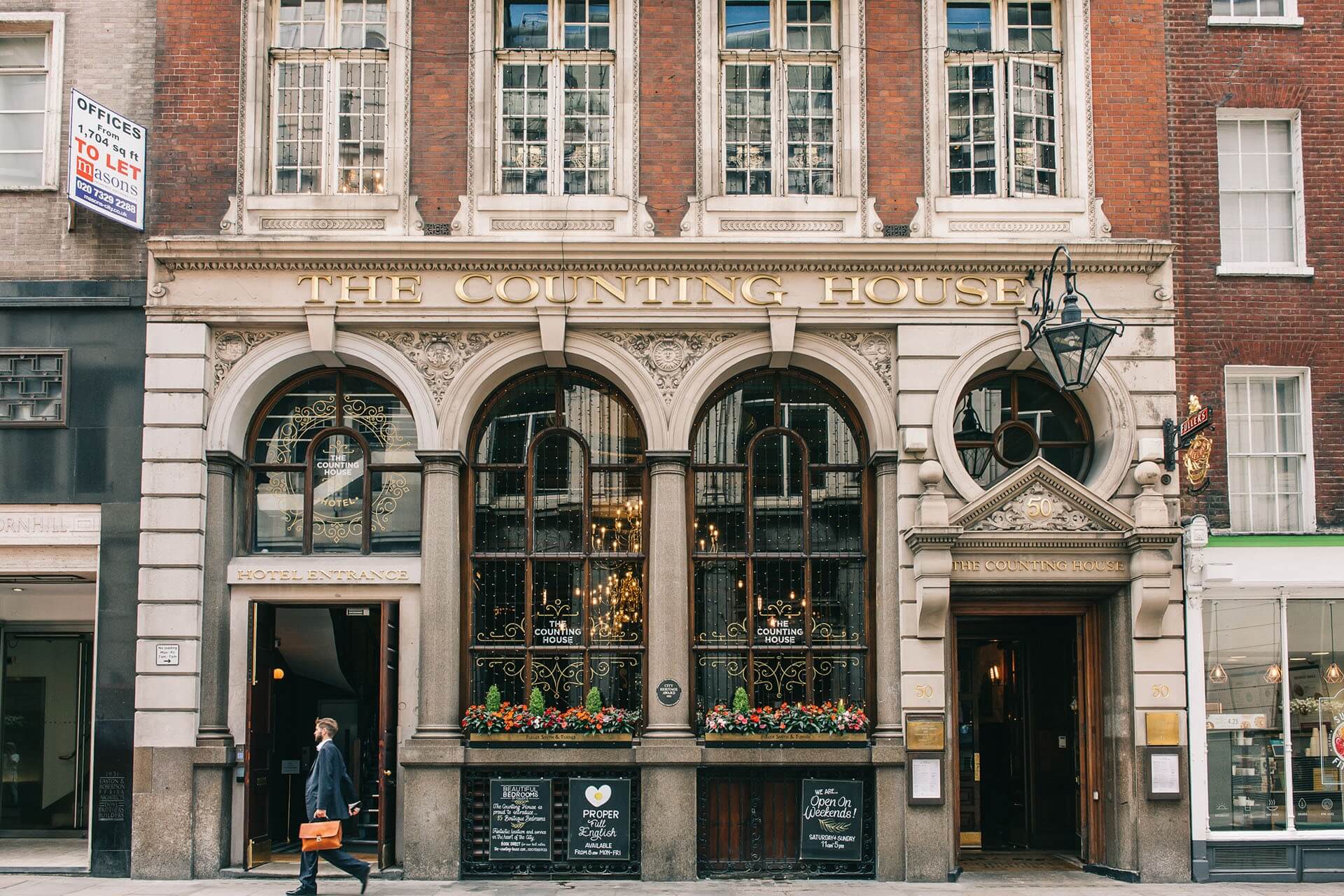 The Counting House is perfectly located for a day or two of sightseeing in and around the City of London.
St Paul's Cathedral is about 15 mins walk in one direction and the Tower of London and Tower Bridge, approximately 15 minutes walk in the opposite direction with countless attractions in between. There are too many to mention here, but some of our favourites include:
St Paul's Cathedral
Easily one of London's most recognisable and famous landmarks. A visit must include climbing up to the Golden Gallery to enjoy a panoramic view of London that is particularly stunning on a clear and sunny day.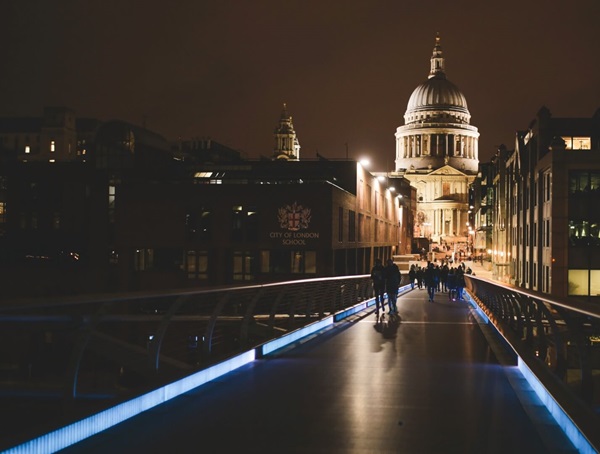 Tower Bridge
Often mistaken for London Bridge due to its iconic architecture, Tower Bridge is another of London's attractions that must surely be on everyone's bucket list. Including residents of London.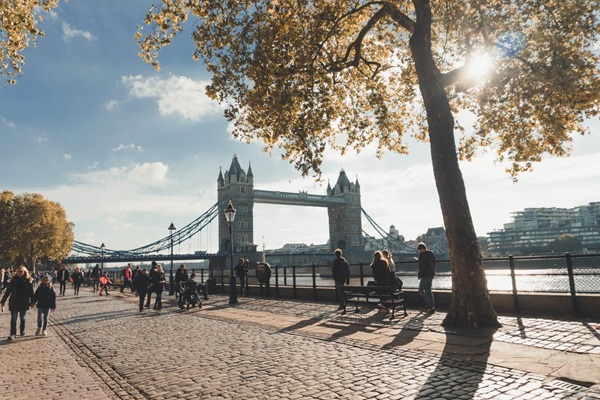 The Tate Modern
Recently named the most visited tourist attraction in the UK, the Tate Modern can be accessed via the Millennium Bridge which sits directly in line with St Paul's, making for a perfectly symmetrical photo opportunity. The Tate has a reliable schedule of world-class exhibitions, many of which are free to enter.
Shakespeare's Globe
The Globe Theatre is a little further along the river and offers visitors an opportunity to travel into the past by taking in a theatrical performance in this reconstructed Elizabethan playhouse.
HMS Belfast
This imposing warship operated by the Imperial War Museum, offers visitors a glimpse of life onboard a Royal Navy cruiser. You can lose yourself for 90 minutes in the bowels of this ship and some visitors have been known to spend an entire day exploring the 9 decks.
Things to do in Cornhill
If you leave The Counting House and head right up Cornhill towards the junction of Gracechurch Street, a very short walk leads you to the church of St Peter-upon-Cornhill. As with many churches within the Square Mile, its predecessor was destroyed in the Great Fire. It was replaced by the current structure, built by Christopher Wren in 1677 - 1687. Mendelssohn played several times on the organ there, and there is an autographed manuscript within the church.
If you turn left out of the pub and head a couple of yards down Cornhill, you will come to the old 'Union Discount Company of London' building at 39 Cornhill. In 1885, the Union Discount Company of London was formed from the amalgamation of the General Credit and Discount Corporation of London and the United Discount Corporation.
It soon became the largest London discount house in terms of turnover and deposits - a position it held until the 1980s. The poet Thomas Gray was also born in a house which stood here on 26 December 1716.
Also close to the pub are the Bank of England Museum, located within the impressive walls of the Bank of England, and Leadenhall Market - an amazing piece of restored Victorian architecture that's well worth a visit.