Find Us
The Counting House, EC3, 50 Cornhill, London, EC3V 3PD
Get In Touch
Have a question or query? Get in touch with The Counting House, EC3
Get in Touch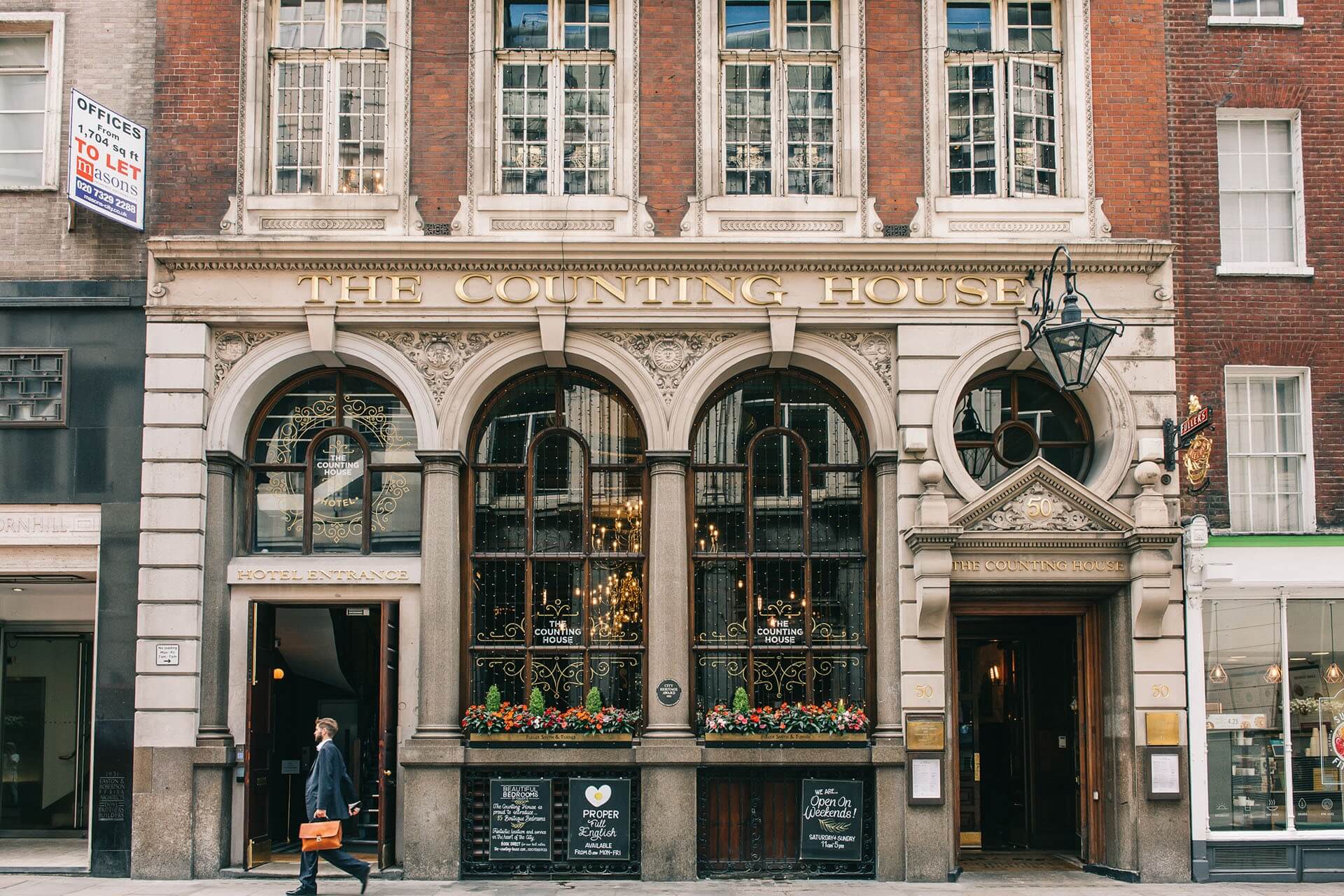 By Car
The pub doesn't have a car park, but there's one available on nearby Beach St, EC2Y.
Driving Directions
By Bus
Bus number 25 stops right outside the pub.
By Tube
Our nearest tube station is Bank. Come out at exit 5 and walk up Cornhill for five minutes - you'll find us next to a shop called Crush. If you're coming from Monument Station, walk up Gracechurch Street before turning left at the junction with Cornhill.
By Train
Bank Station or Cannon St are our closest mainline stations.
If you leave The Counting House and head right up Cornhill towards the junction of Gracechurch Street, a very short walk leads you to the church of St Peter-upon-Cornhill. As with many churches within the Square Mile, its predecessor was destroyed in the Great Fire. It was replaced by the current structure, built by Christopher Wren in 1677 - 1687. Mendelssohn played several times on the organ there, and there is an autographed manuscript within the church.
If you turn left out of the the pub and head a couple of yards down Cornhill, you will come to the old 'Union Discount Company of London' building at 39 Cornhill. In 1885, the Union Discount Company of London was formed from the amalgamation of the General Credit and Discount Corporation of London and the United Discount Corporation.
It soon became the largest London discount house in terms of turnover and deposits - a position it held until the 1980s. The poet Thomas Gray was also born in a house which stood here on 26 December 1716.
Also close to the pub are the Bank of England Museum, located within the impressive walls of the Bank of England, and Leadenhall Market - an amazing piece of restored Victorian architecture that's well worth a visit.