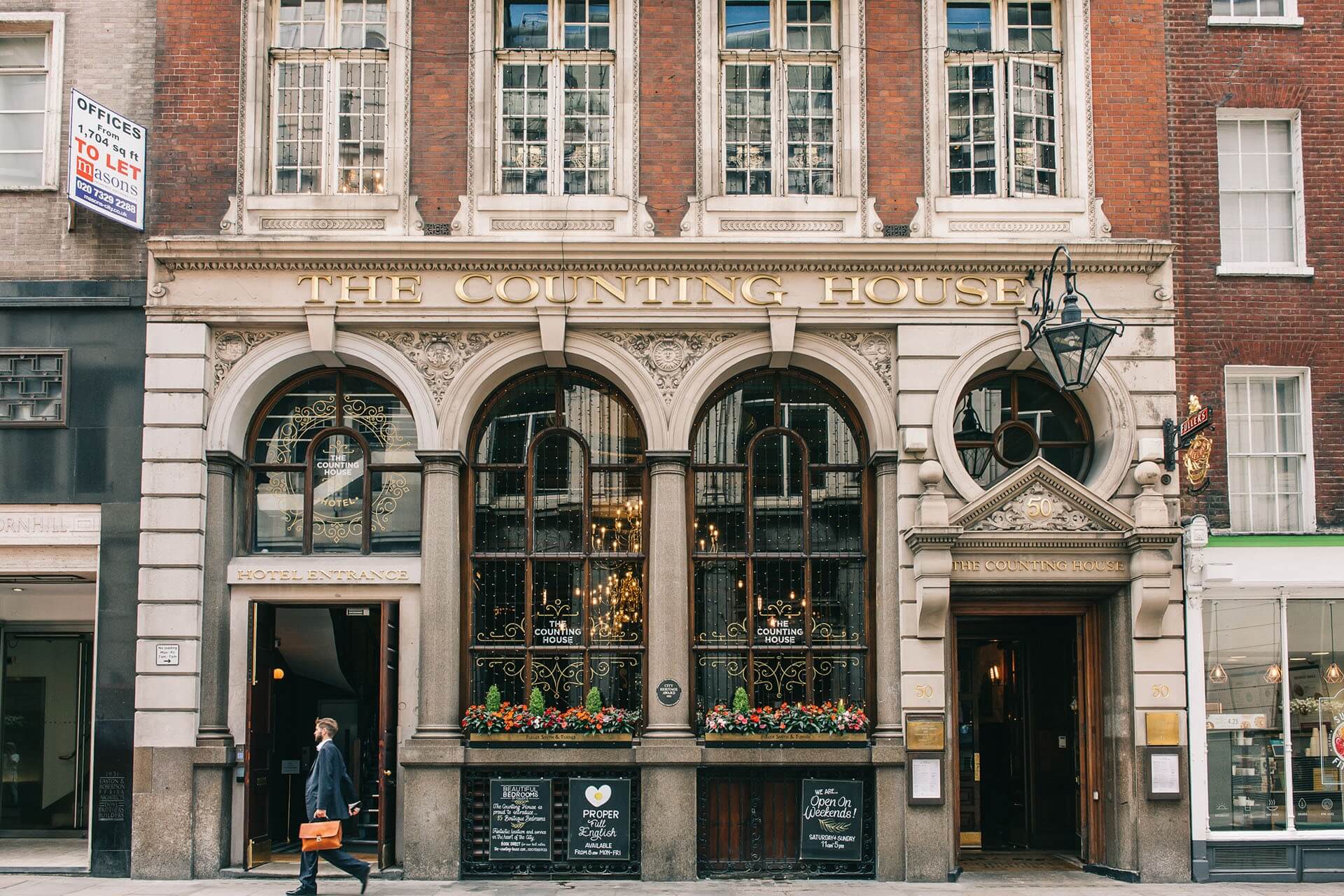 Designed by H.C. Boyes and built in 1893 as Prescott's Bank, 50 Cornhill stands on the site of the former bank of Dimsdale, Fowler and Company. The building's foundations sit partly on the north sleeper wall of an approximately 2000 year-old Roman basilica.
The London basilica acted as the equivalent of today's Westminster hosting everything from city administrators and law courts to the treasury. At its peak, it was also the largest building of its type north of the Alps, thus reflecting the importance of London to the Roman Empire.
In 1903, the bank merged with the Union of London and Smiths' Bank and in 1918 it was taken over by the National Provincial Bank, becoming a part of the National Westminster Bank in 1970.
Today, this magnificent building is a Fuller's Ale & Pie House, with much of the old charm of the banking hall still on display. In fact, in 1998 when The Counting House opened we were presented with the City Heritage Award for our sensitive refurbishment of the building.
Showcasing a range of award-winning Fuller's cask ales, and delicious pies made where possible with locally sourced ingredients, The Counting House offers a unique view of the past in a magnificent and stunning setting.
We've always got at least five cask-conditioned ales on tap and we're lucky to be able to brew them just eight miles from here, at the Fuller's brewery in Chiswick.