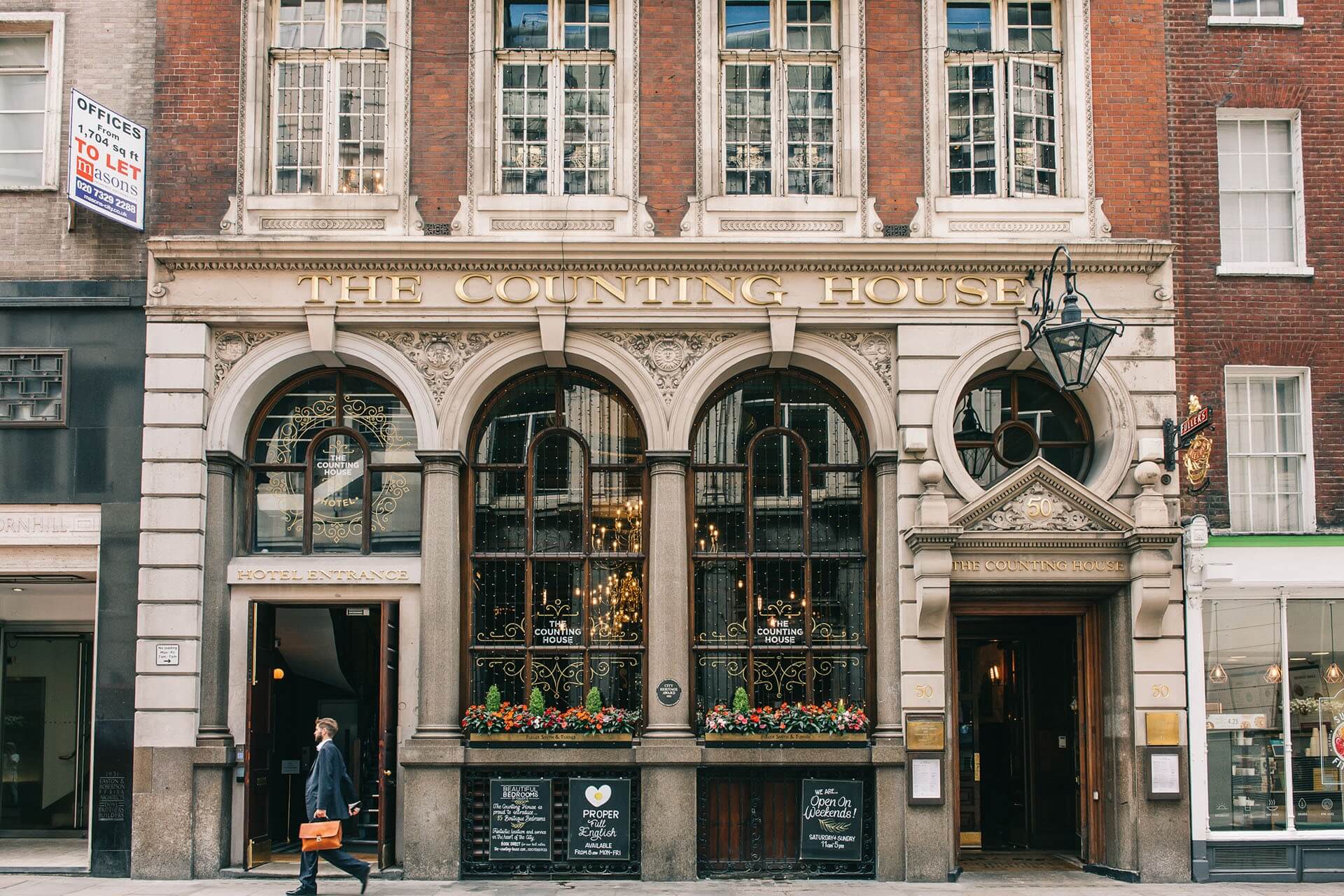 The Counting House is a beautiful Cornhill pub that oozes 19th Century decadence. The perfect place for dinner and drinks in the City of London, the opulent pub celebrates tradition on its menus too - with classic British handmade pies at the heart of a delicious dining offer.
All of our hotel rooms after types of coins - Sovereign, Guinea, Crown, Florin etc. This, like the name of the pub, is obviously a reference to our close proximity to the Bank of England, located just a 5 minute down the road.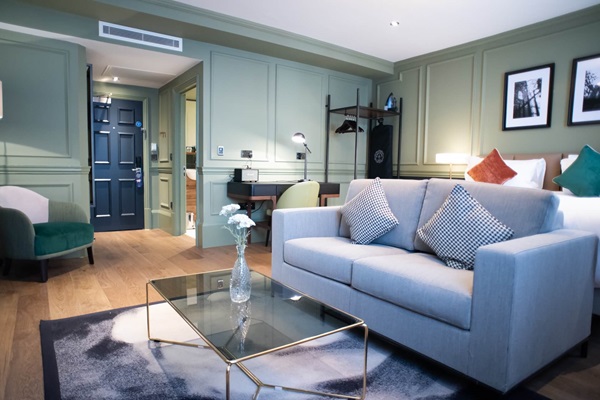 The building itself is steeped in history going as far back as Roman times because the building's foundations sit partly on the north sleeper wall of a 2000 year old Roman basilica. The London basilica acted as the equivalent of today's Westminster hosting everything from city administrators and law courts to the treasury. At its peak, it was also the largest building of its type north of the Alps, thus reflecting the importance of London to the Roman Empire.
When The Counting House opened we were presented with the City Heritage Award for our sensitive refurbishment of the building.